Daniel Desmond Amofah aka Etika, 29-year-old YouTuber and streamer who went missing on 20th June 2019, is found deceased!
NYPD broke the news of his death on 24th July,
We regret to inform that Desmond Amofah aka Etika has been found deceased. https://t.co/sedwZZxglw

— NYPD NEWS 👮‍♀️👮‍♂️ (@NYPDnews) June 25, 2019
Etika posted a video titled I'm Sorry on his YouTube channel, TR1Iceman, on 20th June where he appeared to be straightaway suicidal and talked about how he felt like he was mentally ill.
Also, he mentioned how he doesn't have anybody in his life and the walls are closing on him. He further expressed that he did a lot of wrong and felt like it was the time he paid for his sins.
Moreover, the description of the video was heart-breaking too, where he had apologized  with everybody and stated it was the time he ended his life. The description read,
I'm sorry for betraying all of your trust. I'm sorry for the manipulative things I've done, and I'm sorry I never sought help for myself. I've made my bed, and now I've got to sleep in it. Please learn from my example. Don't be like me. Don't push away the people that care about you. I've always lived my life as a 🤡, so I guess that's all my "legacy" will amount up to.

Don't let this social media shit consume you the way it did me. I pushed away and hurt so many of you. The good times however! MAN were they good. I've lived an incredible life filled with thrills and happiness. Even though I always was an odd ball out, I used that as my strength and brought together an incredible community of insane wild bois just like me.

God I'll miss you all so much. 🖤 I was mentally troubled, and far to stoneheaded to admit it, far too stubborn to face it, and far too scared now to deal with it. God… I'm so sorry I hurt you all so badly. I'm so sorry I betrayed you all. I mislead so many of you, I manipulated, I lied, I shifted blame… I don't know what awaits me on the other side, but I'm ready to face it.

As far as we know, there is no life after death. My time ends now, but if there is a way for me too, I'll send you all as many blessings as I can from the other side. 🖤😁 Thank you all for helping to making my life the incredible tale it was. ✨

I'm sorry it had to end on such a heartbreaking note. Though I know for SURE hella people are gonna prolly laugh at it LOL I just hope there's at least some fresh me-me's that come of it. I'm dying as a guy hated by a lot of people, so I know you all won't let me down haha. Well, that's my cue. Time for me to go. I mean this with every bit of my heart… Take care of yourselves, and of course, as usual, please have yourself a damn good one. 😁✨
Many Thought The Video Was For Publicity
Immediately after the video got spotted, search departments were informed. However, Etika's whereabouts couldn't be found until 24th June.
People close to him were constantly trying to reach out to him, but there wasn't any luck. That was when different theory started swirling around.
Etika posted the video on the midnight of 20th June, whereas it was filmed in the day light. Also 3-4 hours prior to posting the video, Etika seemed fine as he was seen replying to a tweet.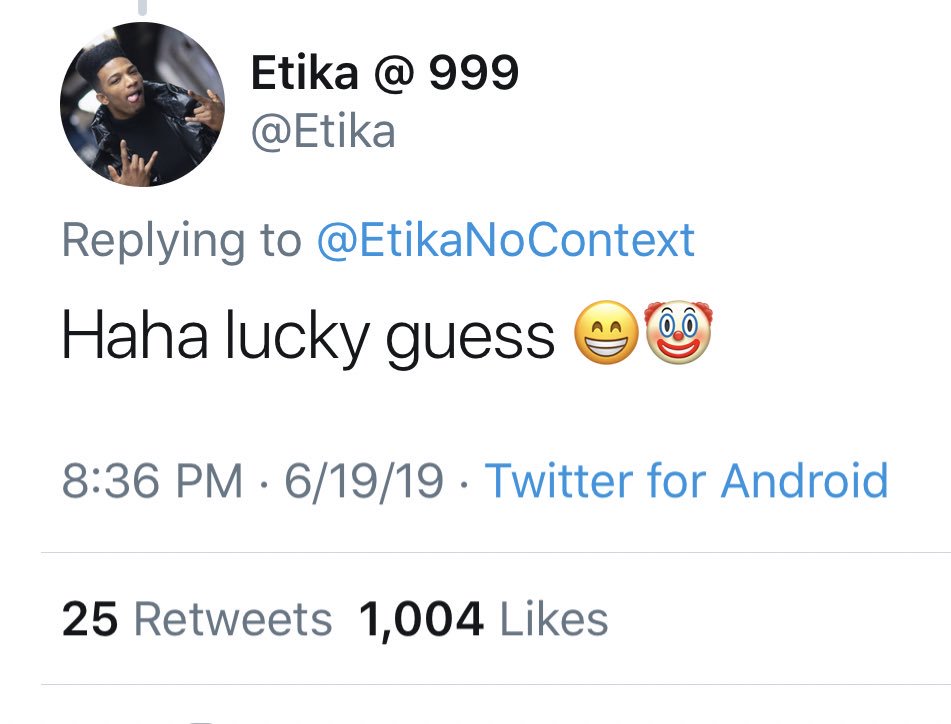 Despite the severity of the incident, many were forced to believe that it might have been another publicity stunt; as Etika made a tweet back in 2nd June 2019, asking when he should post his another mental breakdown,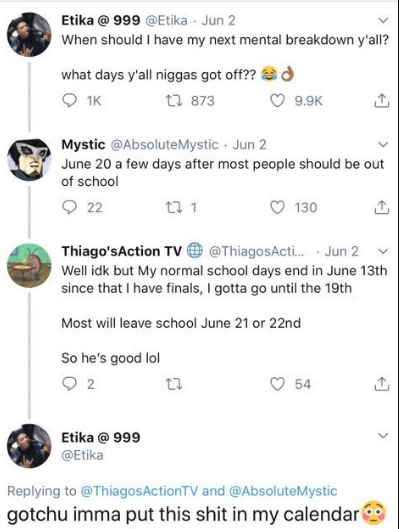 Well, in reference to the tweets, many assumed Etika might have just played with millions of people's feelings. Or people speculated that it might have been a co-incident that he happened to post the video on 20th midnight.
Unfortunately, it didn't turn out to be a publicity stunt and we have lost him! We send our thoughts and prayers to his family!