Chanel West Coast is an American rapper, songwriter, model, and actress who came to prominence through her roles in Rob Dyrdek's Fantasy Factory and Ridiculousness. She was born on September 1, 1988, as Chelsea Chanel Dudley, in Los Angeles, California. Since her breakup with Liam Horne people have been desperate to know who Chanel West Coast boyfriend is. Here we tell you all about her past relationship and the thing you guys have been desiring the most. Who is Chanel West Coast Boyfriend?
Who is Chanel West Coast Boyfriend No 1 ? – Saul Garcia
December 5th, 2007 was probably one of the saddest days for our lovely Chanel as her ex-boyfriend Saul Garcia was shot and killed. LATimes reports Saul Garcia, a 21-year-old Latino young man, was shot at least twice along with his companion, Kevin Deville, 21, in a double homicide at 7058 Hazeltine Ave. in Van Nuys at about 10:35 p.m. Wednesday, Dec. 5. The two were standing together when a gunman, or two, walked up and shot them. Police got a shots-fired call in the area; they arrived but found nothing, and cleared the scene.
Chanel West Coast was pretty moved by the incident and she has dedicated several twitter posts for Saul.
My ex boyfriend Saul was shot and killed on December 7, 2007. Today he would have been only 24 years old. RIP Saul. I'll always luv u! 

— Chanel (@chanelwestcoast) March 12, 2010
On 12/05/07 my ex boyfriend and his best friend were shot and killed. I can't believe you've been gone 2 years. I love u! RIP Saul & Kevin

— Chanel (@chanelwestcoast) December 6, 2009
Last week on December 5th it was the 5 year anniversary of my 2 best friends being shot to death.(RIP Saul & Kevin❤)……

— Chanel (@chanelwestcoast) December 14, 2012
@EnvyAmor OMG I remember his laugh so well….just thinking bout it makes me happy! He had the cutest laugh ever! RIP Saul 

— Chanel (@chanelwestcoast) November 27, 2010
Who is Chanel West Coast Boyfriend No 2 ? – Chris Pfaff
Let us take a ride back through time. It is 2008 and a young 20-year-old girl from California meets Rob Dyrdek in 2008 through mutual friends. One thing leads to another and soon Rob offers Chanel West Coast the position of receptionist while he appeared in MTV reality series Rob Dyrdek's Fantasy Factory. She worked alongside Chris Pfaff and thus began her love story which didn't quite have a fairy tale ending.
Christopher Pfaff was born 1987 in Akron, Ohio (Portage Lake area). He lived in Akron the majority of his life until moving to California. He graduated from Coventry High School in 2005. Pfaff is the cousin of professional skateboarder Rob Dyrdek, and moved to Hollywood, after graduating from high school, to pursue a career as a professional skateboarder.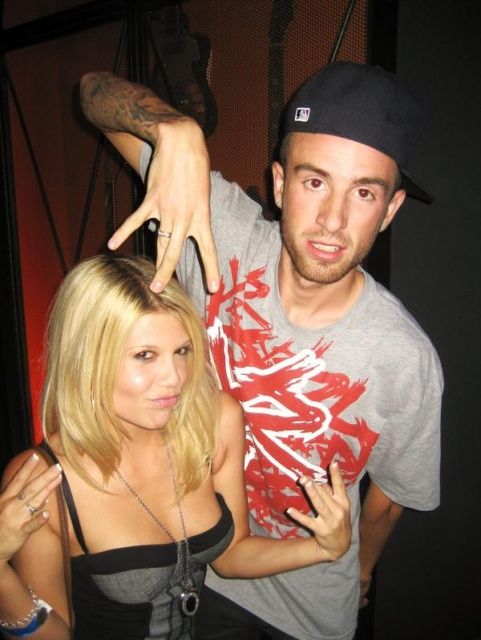 This continued till 2011 and soon the love disappeared.
Who is Chanel West Coast Boyfriend No 3 ?
Then arrived the tattoo-loving musical artist Liam Horne. It was in 2014 that Chanel West Coast met singer Liam Horne and their relationship just hit off. The two constantly featured in each other's loved up social media posts. This was helped by the fact that one of them was a songwriter and another a singer. It seemed like a match made in heavens.
However, not everything about their relationship was perfect. Even though their relationship may have been beautiful they received a lot of disapproval due to Chanel West Coast Boyfriend Liam being 6 years younger than his girlfriend.
In the occasion of Christmas Chanel West Coast and her boyfriend, Liam Horne is seen enjoying each other's company.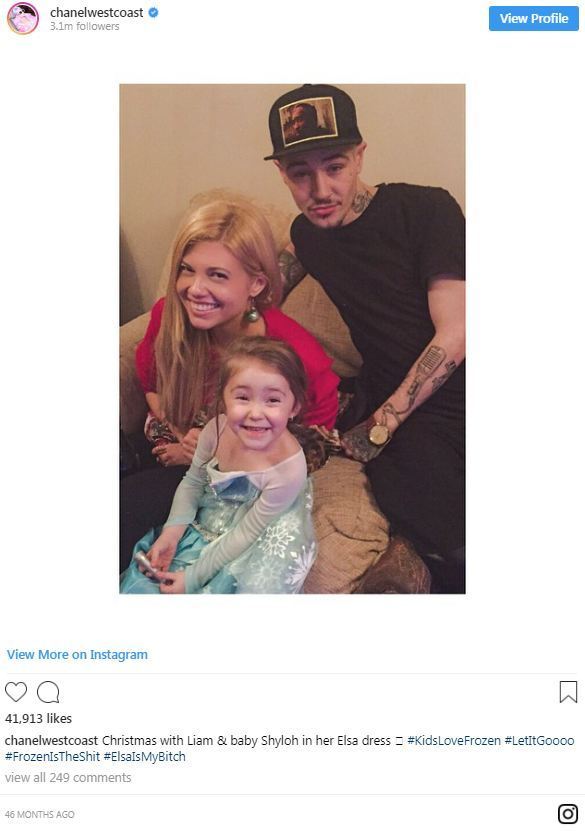 Further, in 2015, Chanel posted a picture with Liam where she is going crazy and describing what her boyfriend Liam must be thinking.
They were so in love that they could not keep their hands off each other. On 25 August 2015, Chanel and Liam were captured kissing when they attended "Weedmaps Presents A Special Performance By Chanel West Coast" at The Roosevelt Hotel in Hollywood, California.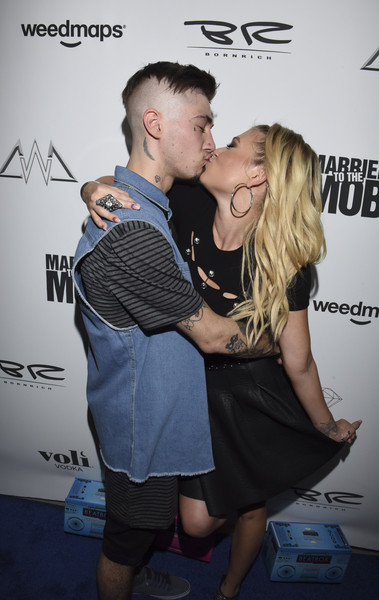 On 9 April 2016, Chanel West Coast attended the 2016 MTV Movie Awards at Warner Bros with guess who? Of course, Chanel West Coast boyfriend Liam Horne. But alas every good thing comes to an end and in August 2017 Chanel West Coast confessed to Dailymail that she no longer was in a relationship with Liam Horne.
"I'm single and focused on my music career."Chanel West Coast said
Then began the rumors of her actually being a man and changing the sexuality to become a woman. Rumors circulated that actor Lee Noris of Boy Meets World, changed his sexuality and later became Chanel West Coast. Fed up with the rumors Chanel West Coast did an interview with In Touch magazine and put the speculation to bed.
"I'm actually going through a legal situation right now to try and get all of this offline, because it's technically defamation of character, saying that I am transgender and used to be a boy."
She further added that she is not a transgender, and she was a girl from her birth. She stated:
"I also feel a little bit bad for Lee Norris because that guy's still acting in movies and stuff, and people think that he's living inside of me now. They think that he's become me. He's his own person. I'm my own person. I'm not transgender. I'm a girl. It's like funny, but also a little bit frustrating."
Who is Chanel West Coast boyfriend now?
Well after the tender drifting off the story we return back to find out Chanel West Coast Boyfriend. After the breakup with her ex-boyfriend, Chanel has moved on. She has found a new boyfriend to fill the void that Liam left in her heart. However, Chanel has decided to keep this one private.  When asked about the mystery man she stated that she wants to keep it a secret.
In an exclusive with HollywoodLife, she said:
"If I have to break up with whoever it is that I'm talking about next week, then it's embarrassing,"

 "I want someone who has goals, is motivated and is going somewhere in life," she says. And, that's who she's found in her mystery man! "I just prefer not being public with it," she says.