"Is Betty white Dead?" could possibly be the most googled question by her fans to make sure she is alive.
Betty White is an American actress and comedian who has ruled in the hearts of many. On January 17th this year she celebrated her 97th birthday and her fans do love making light-hearted jokes regarding how long she has lived.
I wont believe im really going to die one day until Betty White does.

— Neeks (@NicoMorseth21) May 1, 2019
Betty White is so old, she starred in a long-running television series – about being old – that went off the air before some of you were even born.

— Not Matt Moscona (@NotMoscona) May 1, 2019
It indeed is amazing to have managed to be kicking for 97 massive years and counting. Big props to Betty for pulling up this far.
But, if you are wondering why people are asking if she is alive; then here's why! Earlier this week, Betty White made a public appearance after nobody knows how long.
Her rare public outing in Santa Monica got people talking about her again.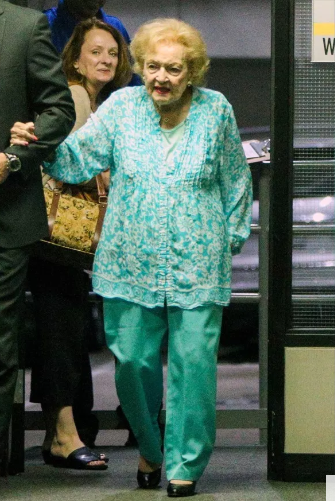 And due to her budding age, the first thing that comes to her fan's mind when they see her trending is; if something wrong has happened.
Every time I see Betty White mentioned online my heart stops

— Travis (free version, with ads) (@Prof_Hinkley) May 1, 2019
Fortunately, The Golden Girls star, Betty is alive and kicking and there isn't anything to worry about as of now.