Big LA is an infamous Florida based rapper known for livestreaming, shootout with cops on his Instagram back in mid-February 2019.
Quick Wiki-Bio Facts and Information on rapper Big LA
| | |
| --- | --- |
| Real Name |  Laforest Duron Gray Jr |
| Born in | 1995 |
| Age | 23 |
| Country | U.S |
| Address | Florida |
| Nationality | American |
| Ethnicity | African-American |
| Profession | Rapper |
| Marital Status | Married |
| Wife | Crystina Rebecca Rossi aka Rachel  |
| Children | Son |
| Net Worth | Under Review |
| Social Media | Instagram |
Big LA Rapper Police Shootout
Back in February 2019, Laforest who is famous by the rap name Big LA had the cops called on him. The cops were called after the rapper was allegedly seen dragging his wife into the street and beating her.
As soon as the cops showed up at Big LA's house everything turned into chaos. The Florida rapper went live on Instagram where he screamed: "I'll take one for the team" and started recording the shootout with policemen.
Big LA is currently held at Orange County Jail on charges of attempted first-degree murder of a law enforcement officer with a firearm, resisting an officer with violence, domestic violence battery, and burglary of a conveyance.
Big LA Rapper Wife Rachel
Big LA rapper is married to a girl by the name Crystina Rebecca Rossi.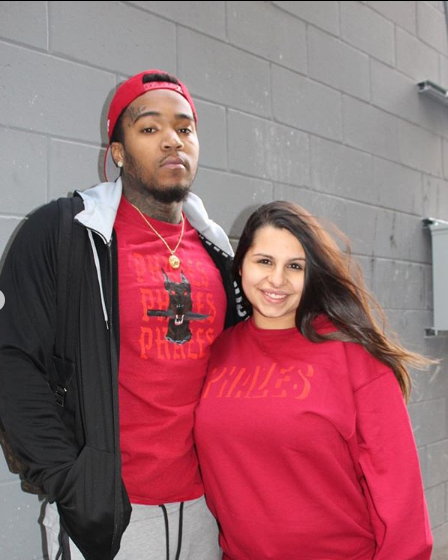 But in the shootout live stream; Gray is constantly yelling the name 'Rachel' and asking her to come back to him after the policemen pulled her out.
Rachel is the same girl that the witness saw being beaten up; which means the one being referred to as Rachel is Crystina Rebecca Rossi.
As per the statement provided by the witness; he saw Gray's wife (Rachel) in distress and even asked if she needed help. However, the woman initially refused but later went running after them and jumped into the car asking for assistance.
But Gray ran over to the car, pulled his wife Rachel out by the hair and began punching her.